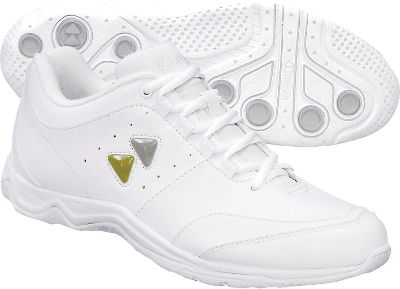 Kaepa's Women's Toss Cheer Shoes were designed for the cheerleaders who love to soar through the air.
They're ideal for flyers and stunters. These cheer shoes feature a reinforced APX midsole, designed to absorb the impact of stunting, tumbling and frequent use.
The Flyte outsole helps you maintain control and keep your traction, whether you're tumbling on hardwood, tile or field turf.
Best of all, Kaepa's Women's Toss Cheer Shoes feature patented finger grooves on the soles, so the cheerleaders on your base can get a better grip.
Get them for $49.99 at Cheerleading America.